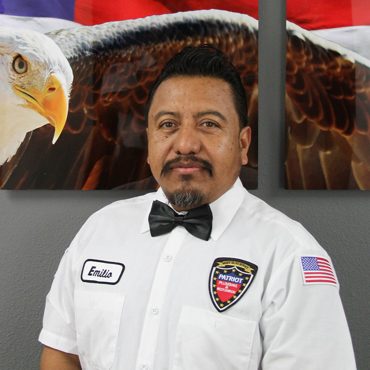 Emilio "Oso" Lopez
Hi, I'm Emilio but you can call me 'Oso'. I began working in this Industry about 18 years ago when I moved to California.
I started from the grassroots and worked my way up in this trade. My career began as a laborer. I would often lay foundations and concrete. After years of practice and experience I was able to 'finesse' these skills and once I felt I mastered them, I decided to explore different areas of the trade so I could offer additional services. I now possess a variety of different skills from Brick Work, Tiling, Patching, Painting, Dry Wall, and Stonework. I have a great general knowledge and 'hands-on' experience of most Construction Work.
I joined the Patriot Plumbing Family many years ago. I like working here because the team works really well with each other, and the owners are 'good people'.
I love my job because it gives me the opportunity to 'help people'. I always enjoy seeing Clients happy with their completed project whether it's a bathroom remodel or home 'touch up'. I know my Clients are very particular about their home and it gives me great privilege to know I'm entrusted by them.
Out of hours, I love going to my local church, supporting my family and 2 children, and socializing. I also love cars, so I buy old cars and spend time 'fixing them up'. In the future, I aspire to develop further skills in the trade and continue to satisfy each and every client I work for.
I hope I'm given the opportunity to work for you soon!
Certification: 18 years' experience in general construction, specialism in building foundations, concrete, brick walls, and masonry.
DISCLAIMER: In regards to any demo needed, the EPA (Environmental Protection Agency) requires the following:
Rule 1403 AQMD States:  Before Demolition Building Materials if your home is built prior to 1986 the said materials must be tested for asbestos and if home is built prior to 1979 it must be tested for lead and Asbestos. Building materials such as; Drywall Tile, Stucco, Linoleum & Acoustic Ceilings will be tested.  For more information please click on the links below.
https://www.epa.gov/asbestos
https://www.epa.gov/lead